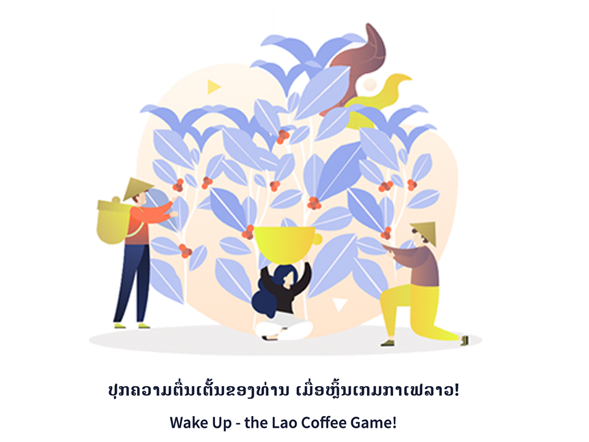 Coffee is one of the most widely used beverages in the world, with around 10 billion kgs of coffee consumed in 2021. But what's the story behind all these cups of coffee consumed day in, day out? How is coffee produced, processed, and distributed? Who are the players involved? And what does all of this mean for sustainable development?
Wake Up – The Lao Coffee Game takes you to a coffee-producing region in southern Laos and lets you be the players. You might be a farmer, an NGO representative, or an entrepreneur. Over several rounds of play, you must take decisions about the coffee sector. If you're the farmer, do you rent the land to an international company? If you're the government representative, do you introduce a minimum wage on coffee plantations? Throughout the game, you have to deal with the potential consequences for the interests you are representing (i.e. yours or those of your organization) – but also for those of the whole of the coffee sector.
Designed for students in Switzerland and Lao PDR (secondary/high school and Bachelor's level), the game can be played in person or online. Using the example of coffee, its purpose is to offer an in-depth learning experience of the system dynamics of global agricultural commodity value chains and the implications for sustainable development. Wake Up – The Lao Coffee Game is a co-production by the Centre for Development and Environment (CDE) at the University of Bern, the National University of Laos, and Zeilenwerk GmbH.